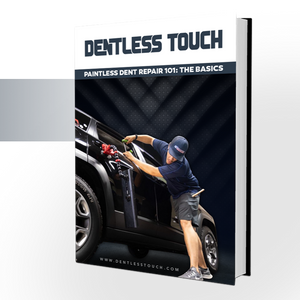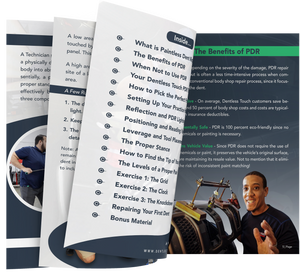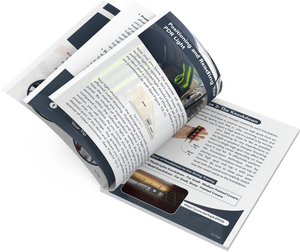 Save your money
I wasted $98 on this e-book. I thought I would pick up a few tips that would actually help in the pursuit of a future in PDR. It would be a good gesture to offer me a credit toward the purchase of tools.
The book just made sense to me. I didn't realize what I was missing until I read the book!
Ive been taught by multiple people. I made it harder than i had to. Worth it
Its in THE TITAL!!! (Both meanings meant ;)
PDR 101
Exellent intro to Paintless Dent Removal, PDR. Been watching Christopher Ray work for some years and hes very passionate in teaching. His podcast series and his videos is proof of a great PDR craftsman, I sign up because once youre in this trade, you like to learn from others.
Everything you need to get started
Couldn't believe how much info Chris packed into the pdf on the basics of PDR. I still need to practice but it lays out all the important concepts and techniques needed to be proficient. Next up is the 2 day course.
Best Training for PDR
I stumbled across Dentless Touch YouTube channel seeking more PDR knowledge, and I can honestly say that was the best thing ever. As a rookie technician in the field, it's hard to find quality information. I took an "expensive" multi-day training course (not going to name the company) and I learned more from this E-book than I did from that training course. I wish I found DT first!! And I will be taking his in-person training in the future to better my skills. I can't wait to meet him.
---